Image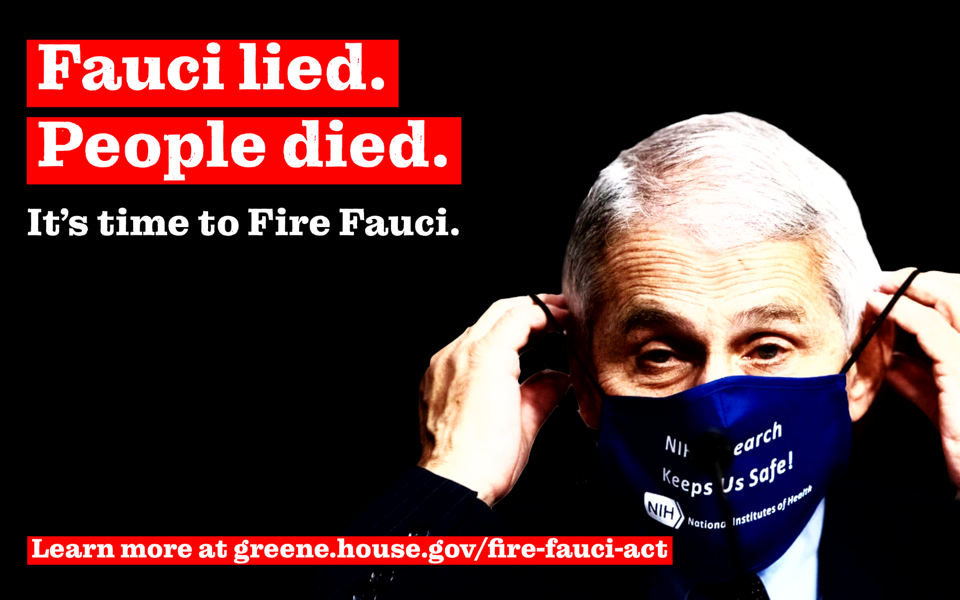 The Fire Fauci Act (H.R. 2316) sponsored by Congresswoman Marjorie Taylor Greene:
Reduces Dr. Fauci's salary to $0 until a new NIAID Administrator is confirmed by the Senate.
Reminds the American public that Dr. Fauci is the highest paid ($434,312) of all 4 million federal employees, including the President.
Cites numerous findings about Dr. Fauci's evolving and contradictory advice on COVID-19.
Directs GAO to conduct a study about the correspondence, financials, and policy memos inside the NIAID before the outbreak of COVID through the end of this year.
Investigates what Fauci and the NIAID knew, when they knew it, what they spent money on, and how the agency responded to the virus.
Cosponsors:
Congressman Thomas Massie (KY-4)
Congressman Andy Biggs (AZ-5)
Congresswoman Mary Miller (IL-15)
Congressman Paul Gosar (AZ-4)
Congressman Matt Gaetz (FL-11)
Congressman Buddy Carter (GA-1)
Congressman Bob Good (VA-5)
Congressman Mo Brooks (AL-5)
Congressman Greg Steube (FL-17)
Congressman Louie Gohmert (TX-1)
Congressman Barry Moore (AL-2)
Congressman Ralph Norman (SC-5)
Congressman Jeff Duncan (

SC-03)
Watch the Fire Fauci Act Press Conference here.
Image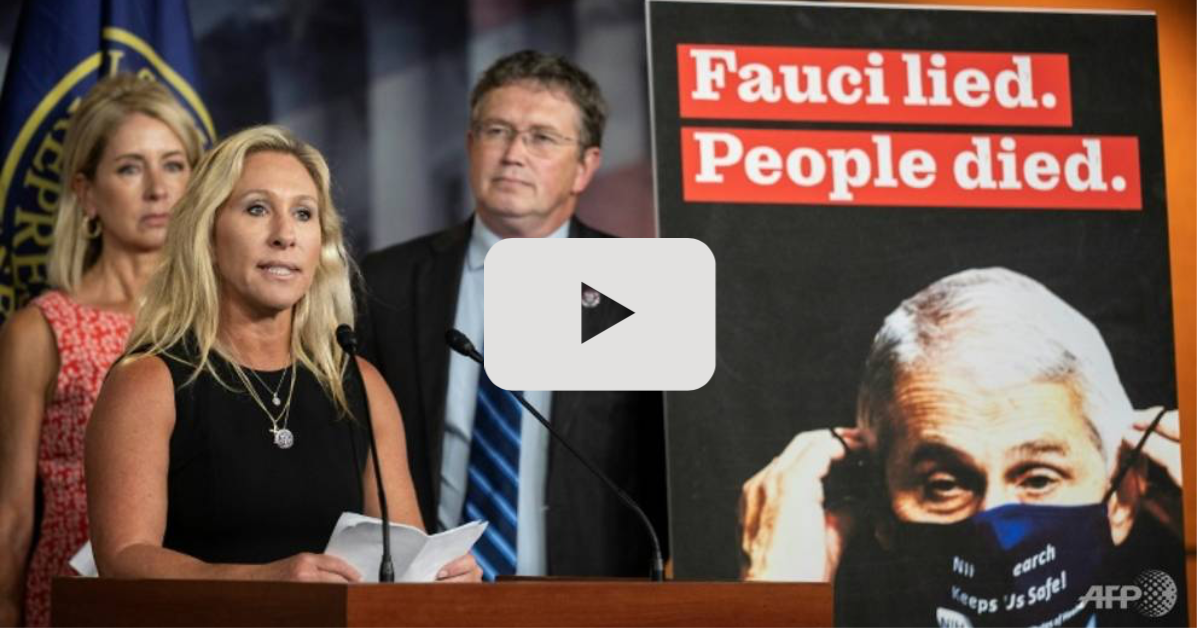 Read the bill in its entirety by clicking here.

Social Media Graphics:
Image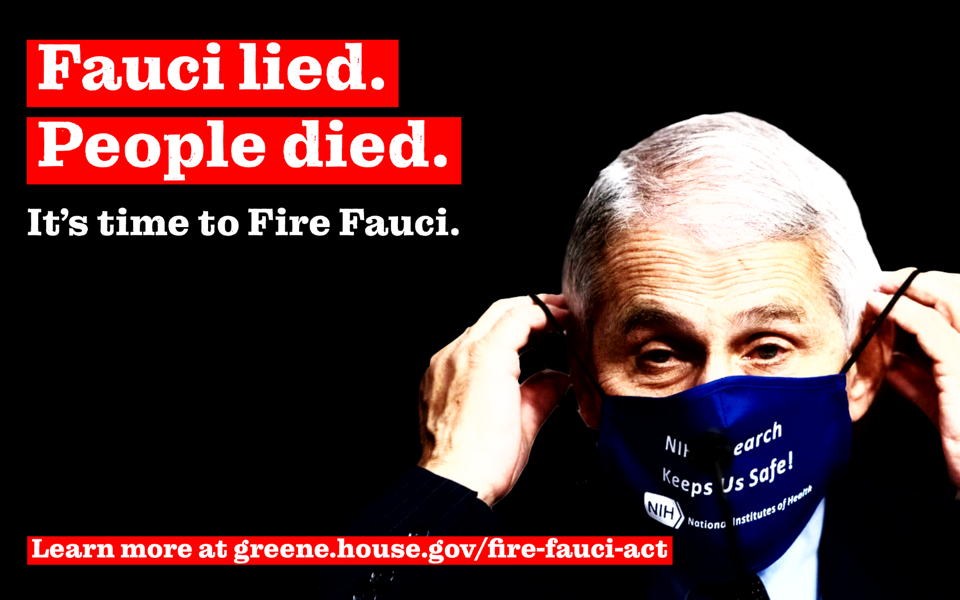 Image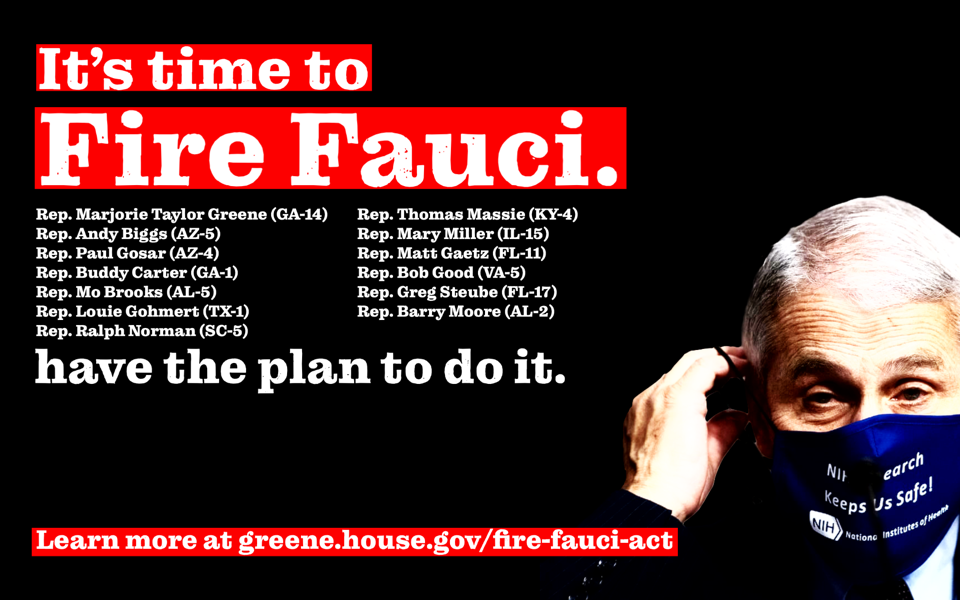 Image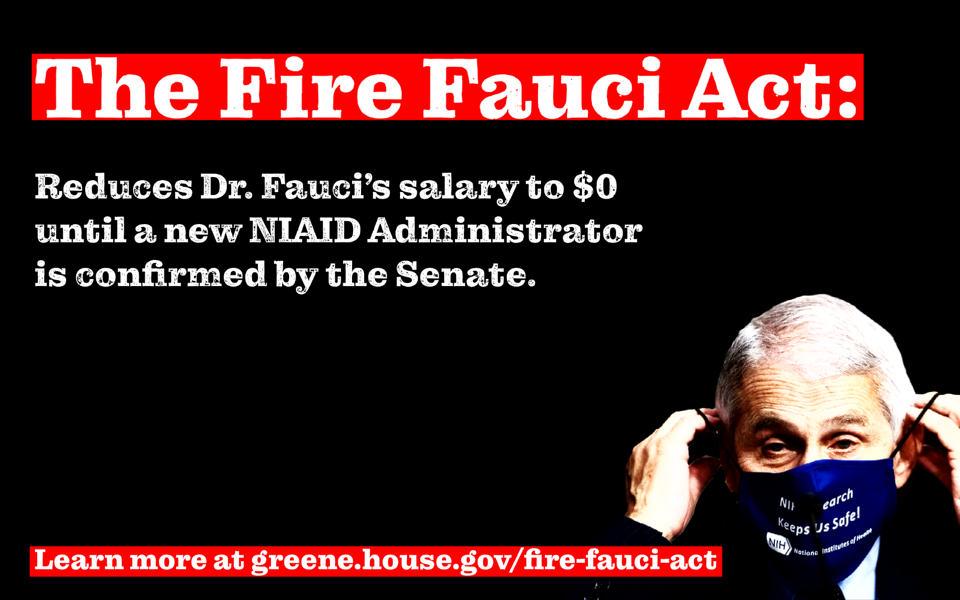 Image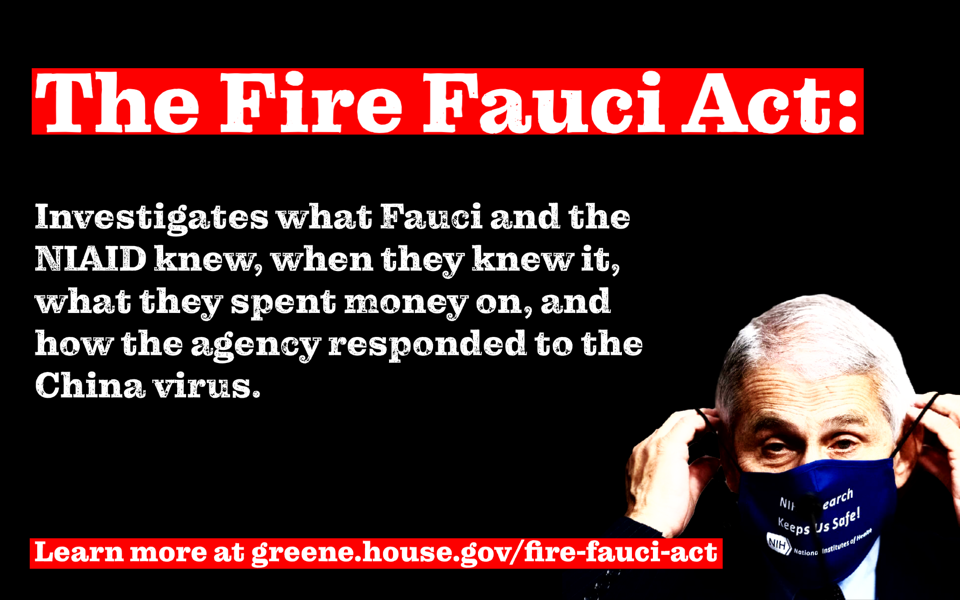 Image