Congresswoman Marjorie Taylor Greene Announces Gordon County Photo Contest Winner and Get to Know Gordon County
 This week for the "Get to Know Northwest Georgia" series, we're highlighting Gordon County!
Winner of the Gordon County Photo Contest
Image

Harris King
Location of Photograph
Oostanaula River Bottoms, Gordon County, Georgia
From the Photographer
"Gordon County Georgia: Horizons of fall cotton in Oostanaula River Bottoms; Silhouette of Horn Mountain rises in the background; Framed against the bluest sky in the world."
Honorable Mention:
Image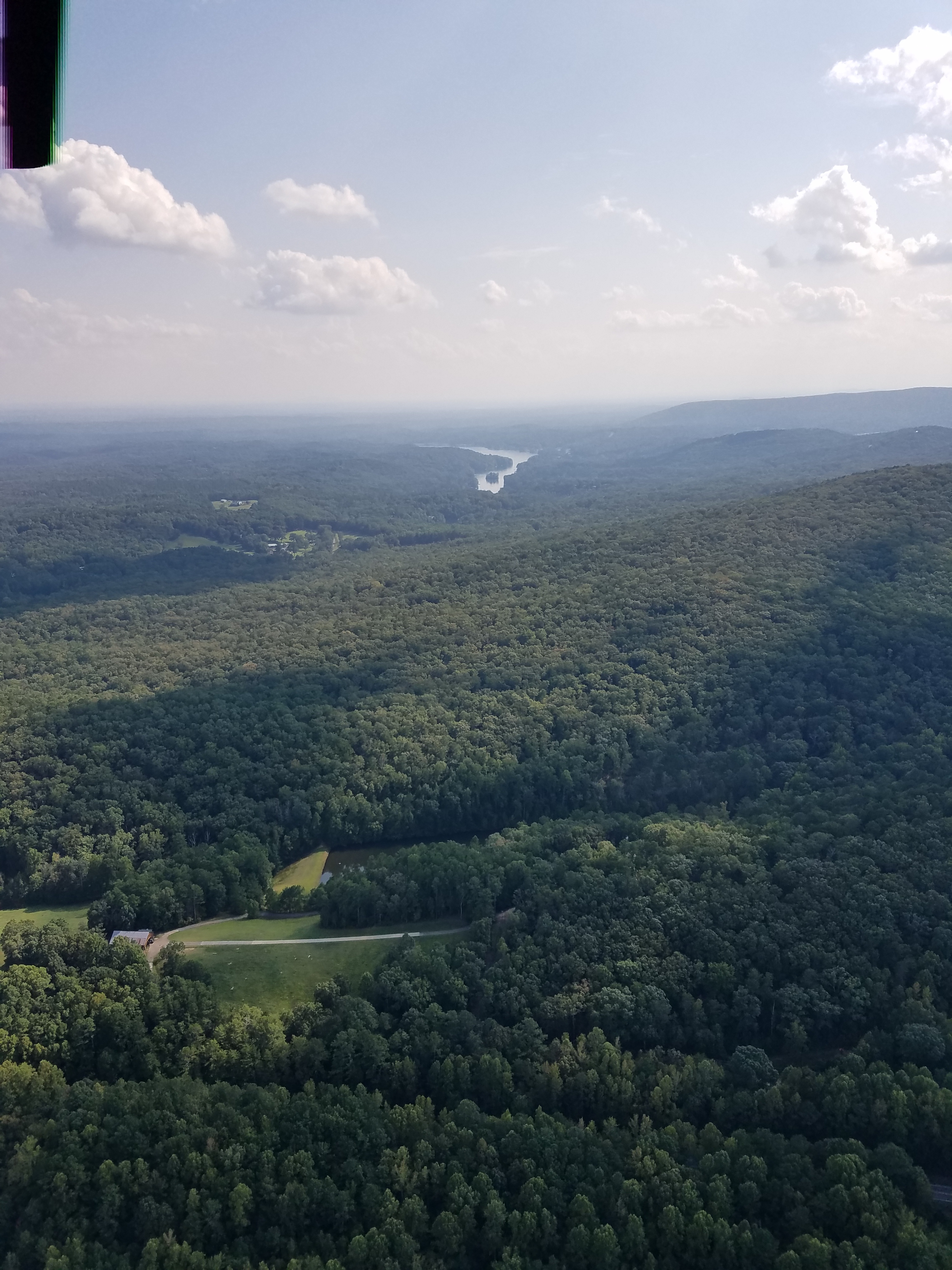 Jonathan Pressley
Location of Photograph
Gordon looking into Bartow
From the Photographer
"Took this while working on my helicopter license. I was over Gordon County and the body of water is Lake Allatoona in Bartow County."
Get to Know Gordon County
Founded: 1850
Population: 57,685
Largest City: Calhoun
County Seat: Calhoun
Historical Landmarks:
Resaca Battlefield Historic Site: "Walk the six-miles of trail systems where much of the heaviest fighting occurred at the first major battle of the "Atlanta Campaign". The park includes massive earthen Confederate and Federal infantry and artillery fortifications, interpretive signage, and a covered picnic pavilion. Open Friday – Sunday, dawn to dusk." Address: 183 Resaca Lafayette Road Resaca, GA 30735
Salacoa Creek Park: "A 364 acre recreational area consisting of 32 RV sites with 30 amp electric hook-ups, water, fire ring, picnic table, deck and dump station; 25 primitive camping sites with restrooms and shower facilities, 126 acre lake, swimming and beach area, 2 playgrounds, picnic pavilion (with electricity and water) that accommodates up to 100 people, boat launch area (electric motors only), john boat rentals, and a 1.5 mile nature trail." Address: 388 Park Drive Ranger, GA 30734
To find out more about Gordon history check out:
Things to do in Gordon County:
Rock Garden: "Located behind the Calhoun Seventh-day Adventist Church, this volunteer built, folk art pleasance is a must-see! In addition to the acre of flowers and greenery, there are more than 50 diminutive buildings all crafted from tiny stones, pebbles, shells and odd pieces. The miniature castles and cathedrals provide a perfect photo opportunity for children of all ages!" Address: 1411 Rome Road Calhoun, GA 30701
Carters Lake: "One of the most scenic lakes in the SE, featuring 62 miles of shoreline, the highest earth-filled dam east of the Mississippi River, a full service marina, campgrounds, boat ramps, beach, picnic area, playgrounds, nature trail and a visitors center with a small museum. A perfect location to camp, hike, bird watch, fish and picnic. Pet friendly, leash required. Address: 1850 Carters Dam Rd Oakman, GA 30732
Sunrise Planetarium & Museum: "Presenting various science programs viewed through the lens of the Biblical doctrine. Programs, designed for groups and available by appointment only, include train ride picnics, birthday parties, family reunions, company picnics, science planetarium programs and museum tours." Address: 1427 Slate Mine Rd SE, Fairmount, GA 30139
Chattahooche National Forest-The Pocket: "Land of the Pinhoti Trail, Keown Falls & The Pocket. The Pocket recreation area is named for lying in a low area surrounded by the steep ridges of Horn and Mill Mountains. Visitors can picnic, hike, camp and fish and enjoy the vibrant spring colors of mountain laurel, as well as the brilliant fall color mix provided by mixed hardwoods." Address: Hwy 136 Sugar Valley, GA 30746
Fort Wayne Civil War Historic Site: "Fort Wayne features two well-preserved fortified areas used by both Confederate and Union forces during and after the Civil War. Visitors can walk the one mile trail to view the original parade grounds and entrenchments which are the last known constructed by the Georgia Militia. Confederates placed a light artillery battery on a hill overlooking the Oostanaula River that was used extensively during the Battle of Resaca. After the battle, Union forces occupied these fortifications to guard the Western & Atlantic Railroad bridge until after the war." Address: 117 Taylor Ridge Road Resaca, GA 30735
To find out more to do in Gordon County check out:
Thank you to everyone who submitted photos! Come visit Gordon County!