Congresswoman Marjorie Taylor Greene Announces Haralson County Photo Contest Winner and Get to Know Haralson County
This week for the "Get to Know Northwest Georgia" series, we're highlighting Haralson County!
Winner of the Haralson County Photo Contest:
Image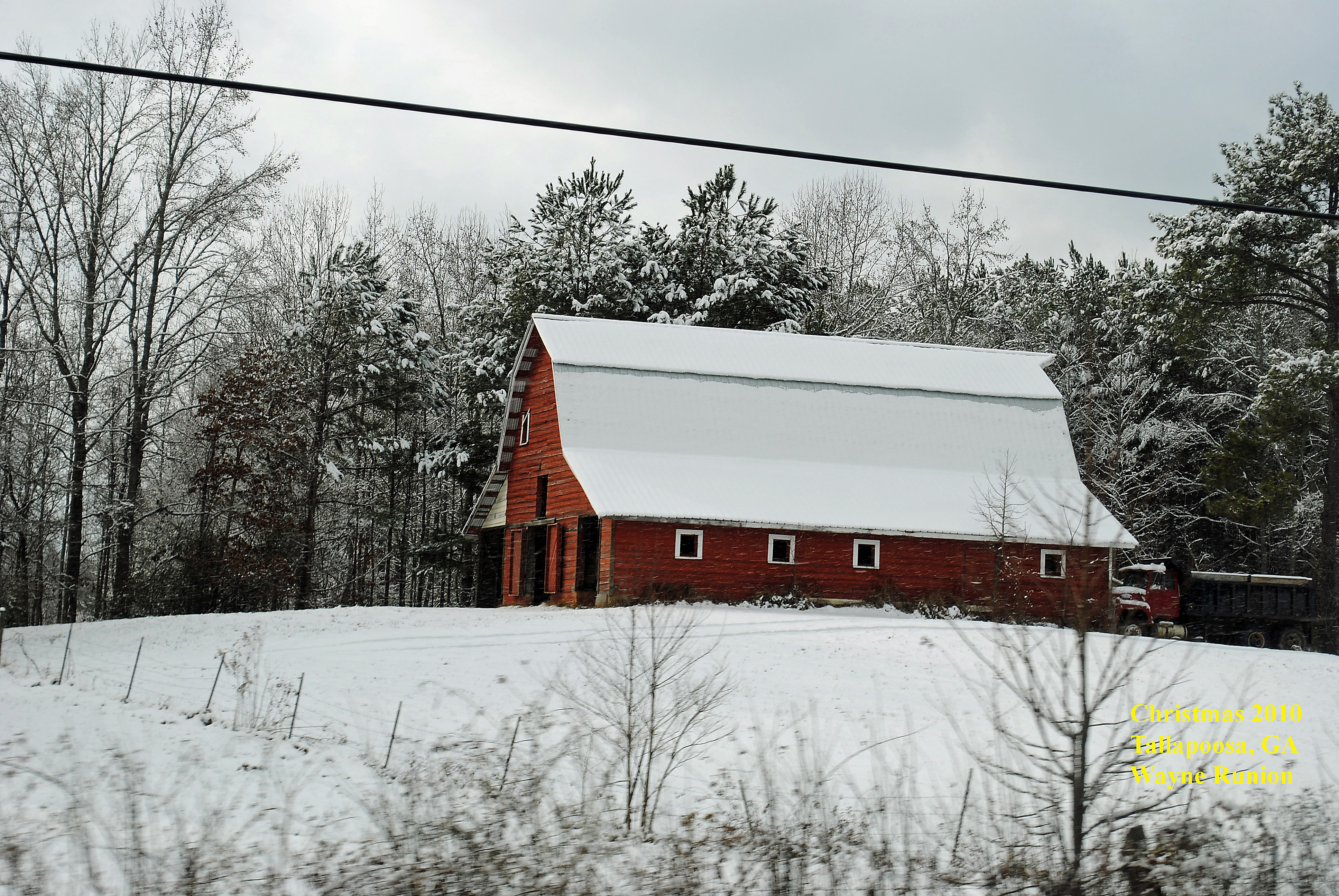 Wayne Runion
Location of Photograph
GA Hwy 100 N, North of Tallapoosa
From the Photographer
"Winter 2010, Farm in NW Haralson County on GA Hwy 100."
Honorable Mention:
Image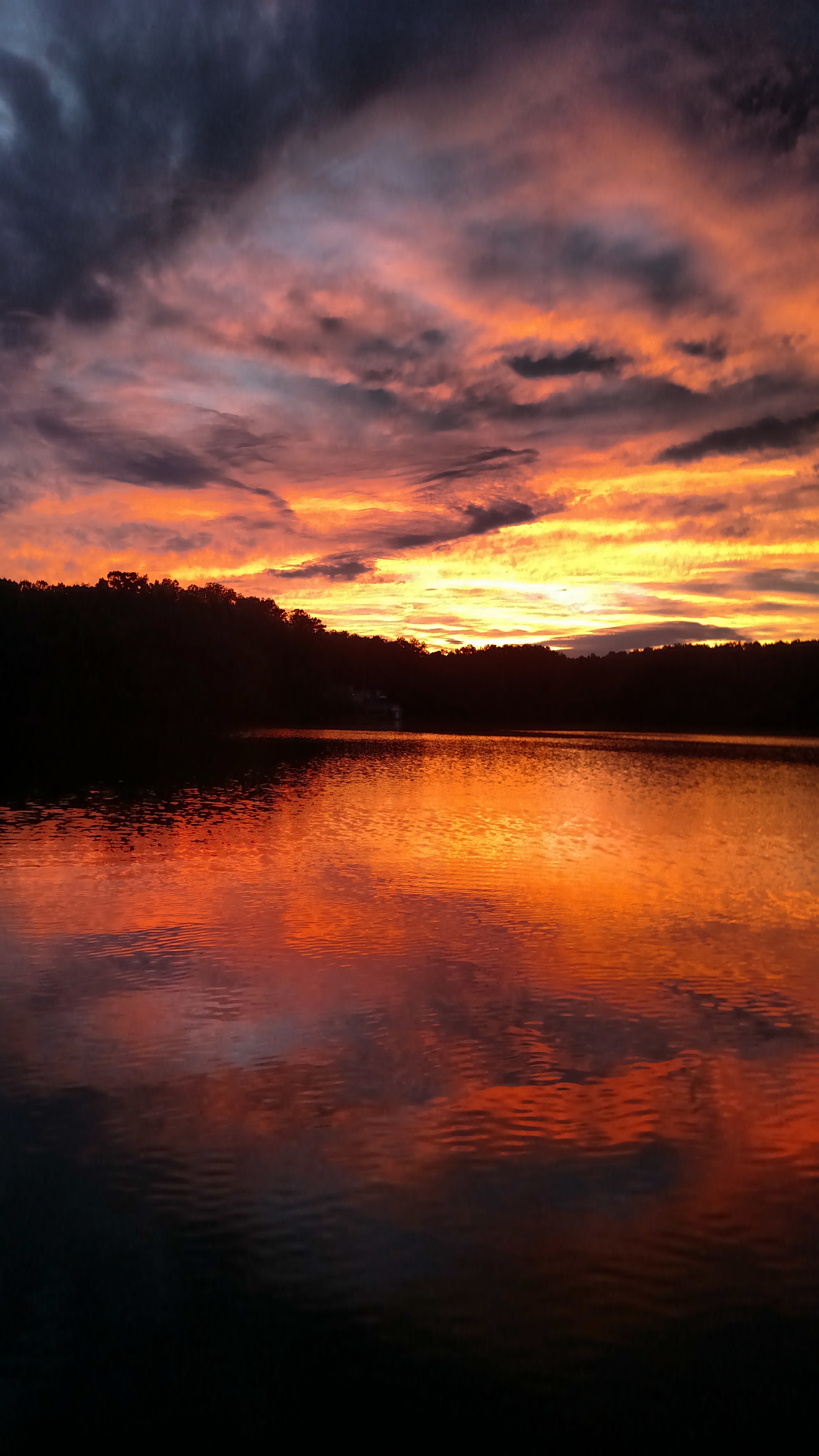 Keith Buterbaugh
Location of Photograph
Seabreeze Lake Buchanan Georgia
From the Photographer
"August Sunset on Seabreeze Lake."
Get to Know Haralson County
Founded: 1856
Population: 29,792
Largest City: Bremen
County Seat: Buchanan
Historical Landmarks:
Haralson County Courthouse: "Built in 1891 on the square in downtown Buchanan, the historic Haralson County Courthouse is one of Georgia's oldest working courthouses. It was placed on the National Register of Historic Places in 1974 but remains a center of activity for the county." Address: 4485 GA-120, Buchanan, GA 30113
Tallapoosa Commercial Historic District: "Tallapoosa was created with the arrival of the railroad in the 1880s, which encouraged commerce and industry in the town and its surrounding county. The Tallapoosa Commercial Historic District is significant at the local level under Criteria A and C. It is significant in community planning and development for its intact historic town plan, which was part of a planned development by the Georgia Pacific Railway and subsequent expansion by the Tallapoosa Land, Mining, and Manufacturing Company, a speculative development company whose goal was to create a boom city." Address: Centered on U.S Highway 78, the railroad line, Head Avenue, and Odessa Street
To find out more about Haralson history check out:
Things to do in Haralson County
Little Creek One Room Schoolhouse: "The Little Creek "one room school house" is one of 23 one room-one teacher schools in existence in 1871. It is the only remaining one room schoolhouse in Haralson County and one of a few in the state of Georgia." Address: 155 Van Wert St. Buchanan GA 30113
Haralson County Military Memorial: "Preserving the history and service of Haralson County Veterans while providing community service, awareness and education for current and future generations of Georgia, while honoring our fallen heroes. A memorial to the fallen on 9/11/2001 was added in a dedication on 9/11/2011. This includes a replica of the Twin Towers along with a mangled piece of iron from the New York Towers." Address: Intersection of Hwy 100 N. and Robertson Ave., Tallapoosa, GA 30176
Helton Howland Memorial Park: "This unique park is a continuation of the Veterans Memorial with its displays of military vehicles. Enjoy a walk in the park or a picnic under the covered shelter. Doodle Thrower amphi-theater is available for local groups." Address: Hwy. 100 & Robertson Ave.Tallapoosa, Ga 30176 
Dub Denman Canoe Trail: "The Tallapoosa River runs 24 miles in Haralson County before entering Alabama, where it runs into the Coosa River to form the Alabama River and continues to the coast. The Tallapoosa River was a major population center of the Creek Indians before the early 19th century, but now most of the land surrounding the river is agricultural."
West Georgia Museum: "This museum has something for all ages. A look back at the late 1800 early 1900 era, replicas of old stores, a barber shop and bank, will take you back to an earlier time. For the youngsters, a whole assemblage of dinosaurs greets visitors as they enter the museum. With a 30 ft. Tyrannosaurus Rex towering over several other smaller dinosaurs, it is indeed an awesome site that will inspire young, inquisitive minds. A horse drawn buggy and a restored 1923 Ford Peddlers wagon will bring out the realism of that long ago period." Address: 185 Mann Street, Tallapoosa, GA 30176

Bremen Depot Park: "Watch the more than 40 trains that pass through Bremen each day from the comfort of the new Bremen Depot Park. The park shelter was fashioned after the original design of the Trail Depot that was located in Bremen for many years. There is a scanner installed in the Depot that lets you listen in on train radio traffic and know what is coming down the tracks." Address: Hwy 78, Bremen, GA 30110
To find out more to do in Haralson County check out:
Thank you to everyone who submitted photos! Come visit Haralson County!