'Do Everything to Stop It,' Congresswoman Greene Moves to Adjourn on Democrats' $1.9 Trillion Blue State Bailout
Image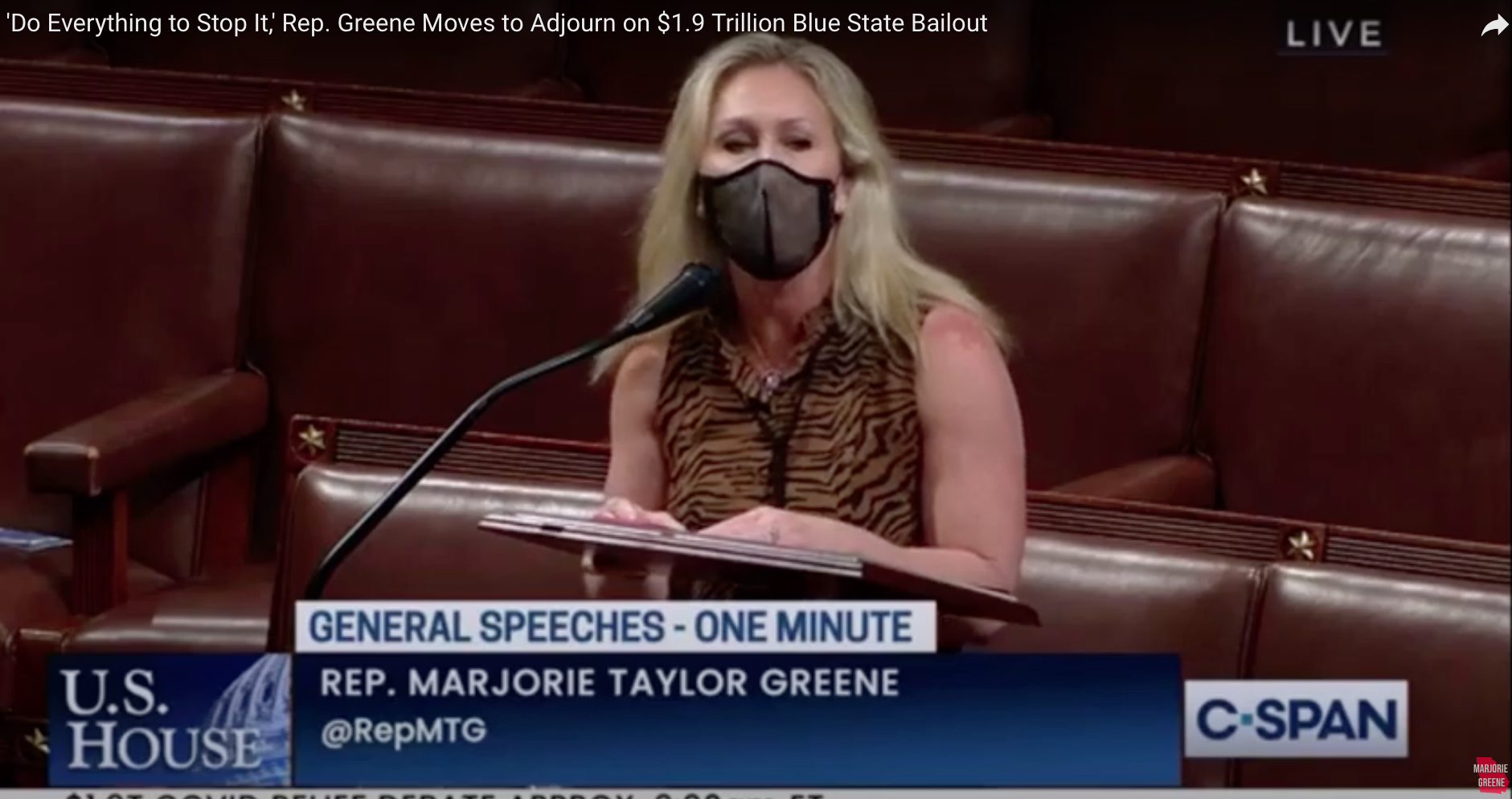 Washington D.C. – Today, Congresswoman Marjorie Taylor Greene released the following statement after moving to adjourn Congress and prevent the final passage of the Democrats' $1.9 Trillion Blue State Bailout:
"I just made a motion to adjourn to stop Congress from passing the $1.9 trillion dollar massive woke progressive Democrat wish list.
The Republican Party has messaged against this ridiculous bill.
We should do everything to stop it.
Pay attention if Republicans vote to adjourn.
Or with the Democrats."